Related Products
Besides the MSD-II Biological Sewage Treatment units, is Holland Marine Services Amsterdam B.V. also the designer, producer and supplier of a wide range
Grease Seperators
Galley Strainers
Odour Filters
Grey Water Vacuum tanks anbd Ejector type
Vacuum Toilet systems, available as standard product but also as tailor made solution.
Reverse Osmosis Fresh Water generators
UV disinfection units
Fresh Water / Sanitary Hydrophore units
Jets Vacuum Toilet systems as a fully integated part of our Biological Sewage Treatment systems
Grease Separators in Stainless Steel 304 with grease storage capacities form 12 litres up to 220 litres
Hydrophore units for fresh water systems or sanitation water systems, coated steel or Stainless Steel tanks available.
Complete range of UV reactors,Suitable for the disinfection of water using UV-C radiation in a fresh water system as well as in a waste water system.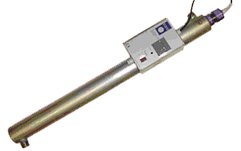 Odour filtration, designed for Luxury Yachts and Inland Cruise Vessels, but applicable for every kind of ship.
Jets Vacuum systems as integrated part in our Biological Sewage Treatment units.