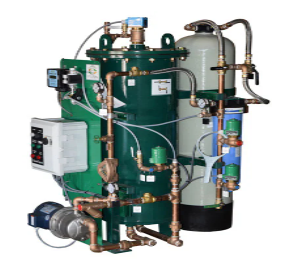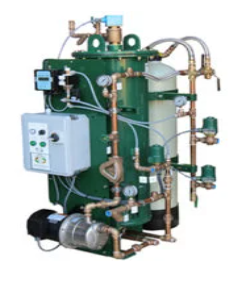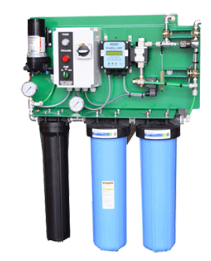 Introducing Our Bilge Oil Separation System
Our Bilge Oil Separation System is engineered for excellence, ensuring compliance with the highest industry standards while offering a user-friendly, efficient, and customizable solution for your maritime needs.
Key Features:
Efficient Filtration Process: The system pumps contaminated water through strainers and coalescing media, effectively filtering water and collecting oil.
Oil Collection and Reservoir: Free oil rises and gathers in a designated reservoir for seamless separation.
Pressurized Fresh Water: Utilizing pressurized fresh water, the system efficiently pushes the collected oil to an external tank.
Water Filtration and Testing: The final stage includes thorough water filtration and testing, ensuring compliance with required oil content levels before safe discharge overboard.
Certifications:
US Coast Guard/MED certified, IMO MEPC 107(49) approvals, ABS/BV/CCS type approval, Piping & Fabrication to ASME Specifications.
Ease of Use and Maintenance:
Fully automatic operation for user convenience.
Simple design for straightforward maintenance.
Self-monitoring capabilities.
Very low maintenance requirements, ensuring consistent performance.
Continuous performance reporting for operational insights.
Heavy-duty industrial marine coating for durability.
Factory-installed bronze piping and valves for reliability.
Flexibility:
Can be mounted onboard ships or offshore platforms.
Customizable size and control options.
Site-specific optimization available for tailored performance.
Supports various power frequencies and voltages.
Optional remote monitoring for enhanced control.
Stable platform not required, ensuring adaptability to different environments.
High Efficiency:
Maximum coalescence and laminar flow for optimal performance.
Surpasses international maritime discharge limits.
Minimal power requirements and a small compact size for space efficiency.
Optional Features:
Superyacht configuration for luxury vessels.
Stainless steel construction and installation for enhanced durability.
Commissioning and training options available.
Our Bilge Oil Separation System is not just a solution; it's a commitment to high standards, efficiency, and environmental responsibility. With a focus on easy operation, low maintenance, and adaptable design, this system is poised to exceed your expectations and industry requirements. Choose excellence with our Bilge Oil Separation System, where innovation meets reliability.
| | | | | | |
| --- | --- | --- | --- | --- | --- |
| Specification | Boss 2.2T | Boss 5T | Boss 11T | Boss 25T | Boss 45T |
| Capacity | 0,50 m3/hr | 1,13 m3/hr | 2.5 m3/hr | 5,68 m3/hr | 10,22 m3/hr |
| Height | 1.220 mm | 1.420 mm | 1.830 mm | 1.880 mm | 2.030 mm |
| Width | 660 mm | 710 mm | 910 mm | 1.020 mm | 1.370 mm |
| Depth | 1.070 mm | 1.170 mm | 1.520 mm | 1.980 mm | 2.440 mm |
| Dry weight | 318 KG | 386 KG | 680 KG | 1.135 KG | 1.816 KG |
| Activated Carbon Media charge | 27 KG | 50 KG | 114 KG | 227 KG | 454 KG |
| Organoclay charge | 42 KG | 84 KG | 166 KG | 331 KG | 662 KG |
| Inlet | ¾" | 1" | 1½" | 1½" | 2" |
| Outlet | ¾" | ¾" | 1" | 1½" | 1½" |
For all Units
| | |
| --- | --- |
| IMO MEPC Compliance | 107(49) |
| Test Pressure | 3 KG/M2 |
| Operating Pressure | 1 KG/M2 |
| Operating Temperature Range | 5 -60 C |
| Maximum Free Oil Concentration | 35% |
| Maximum Fluid "C" Oil Concentration (with filter) | 6% |
| Oil in Water Discharge with THP | < 15 ppm |
| Maximum Turbidity for Accurate THP Reading | 35 NTU |
| Design Negative Inlet Head | 3 m |
| Positive Inlet Head Design Pressure | 1KG/M2 |
| Level Sensor | Conductance |
| Pump | Centrifugal, St. St. Housing |
| Coalescing Media | Polypropylene/HPDE |
| Piping and Manual Valves | Bronze / Red Brass |
| Vessel Metallurgy | Marine Coasted Carbon Steel |
| Coating Specification | Epoxy / Urethane |
| Hazardous Area Classification | Nema 4X or Class I Div II |
| Three Phase Power Options | 400V, 460V and 600V |
| Frequency | 50 or 60 Hz |