Services HSMA
World-wide services and assistance for commissioning, trouble-shooting, repair and maintenance is covered 24 hours a day, 7 days a week by our qualified team of service engineers, stationed at our Amsterdam base and at several of our Formal Agents their premises.
A warehouse with all relevant spare parts and most standard models Biological Sewage Treatment units in stock is also part of the HMSA services, extreme short delivery times guaranteed.
The HMSA services also includes tailor made solutions, Tailor made design, advice and selection of the best suitable system.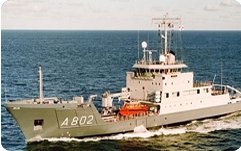 Be sure to specify on all correspondence,
spare part requests etc. the following data:
1. Model
2. Date of production
3. Serial number
4. Power supply